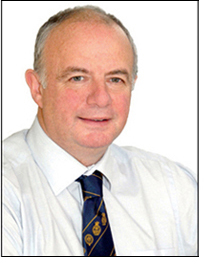 WELCOME to The Scottish Farmer website specifically dedicated to our Farm Supplier Awards.
 In a relatively short period of time, the Supplier of the Year awards have developed into a major ceremony on the first day of the Royal Highland Show.
 The 2015 event will be no exception as the whole industry looks forward to our mid summer event which this year, will see the 10th anniversary of the awards. To mark the occasion, The Scottish Farmer will be presenting a one off Lifetime Achievement Award in 2015.
 Hosted by our very own master of ceremonies, Ken Fletcher, and judged by an expert panel, including RHAS directors, our awards once again set an industry standard in terms of recognition for outstanding service, delivered in the informal and relaxed setting of the Highland Hall at Ingliston.
 On this site, you will find details of all the categories along with their relevant sponsors, as well as pictures & videos of the winners receiving their awards and a gallery of pictures taken at the event.